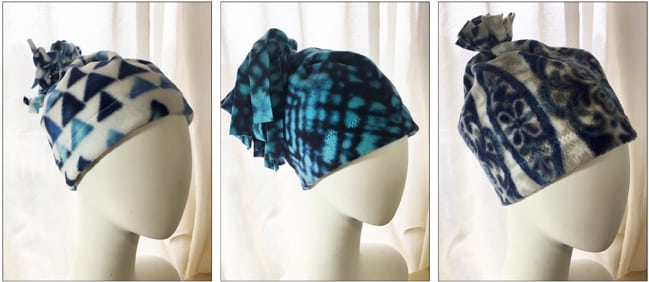 Your head is cold?  Let's warm it up  — with these fun fleece hats.  Each takes only 30 minutes to cut and sew.  The difference is in the top of the hat.  You can cut it in strips for a ponytail.  Braid the strips for a kinky topknot.  Keep it short for a pom-pom.
Make one for yourself.  Make one for each member of your family and friends.
Click here for your instructions.
Stay tuned to the bottom of the instructions for fun facts about fleece — all to make your sewing fun and fabulous thanks to your friends at Portland Fashion Institute.